It's time to protein-shake things up, because it's Valentine's Day!
We hope this doesn't come too much as a surprise to you, as all the cinemas are booked. And the restaurants as well. But you don't really feel like spending Valentine's Day at home, that's too boring, isn't it?
Alright, so how about spending your Valentine's Day at the gym? Too crazy you reckon? Well read on then!
The offer includes a romantic spotting at the bench press, gentle whispers into the ear with the number of squats made, or a pair of tender extra weights on your machines. Or just lay down together on a balance board, but in that case, don't forget to use rubber - I mean, a rubber band!
There are no limits to your imagination. It's however always a good idea to get dressed to the nines. Keep your jacket and your dress safely in your wardrobe this time though!
How to become a true lady? It's simple!
How to become a real MAN?
Or a decent black set for the lady?
… and for the gentleman?
For all those who go above and beyond in both physical and intimate moments, we have a passionate red colour that says anything but STOP! It's seductive without a single word...
For the gentleman.
And for the boldest of the ladies…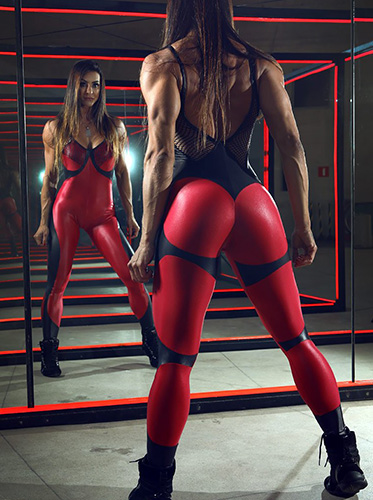 So that's it, a date night in the gym is settled! Noone will ever take away those unique memories, as well as noone will ever forget you thanks to our outfits!
From all of us at Danifit, have the happiest Valentine's Day!